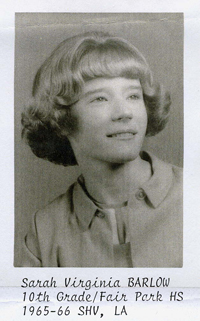 Barlow, Sarah Virginia


Virginia is Jackie's half 2nd cousin
Virginia and Jackie had the same great grandmother
Lucy Carter Josey Barlow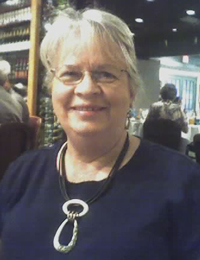 Bonneau, Jean Elizabeth Josey


Jean is Jackie's 1st cousin
Jean and Jackie had the same grandparents, Roddie and Mattie Blunt Josey
Jean's dad was William (Thomas Jefferson) Josey
Who was a brother of Roy Josey (Jackie's dad)



Brandon, Sandra Lee McBride


Sandra is Chuck's 1st cousin once removed
Sandra and Chuck had the same great grandparents,
Lawrence A. (Lorenz) and Mary (Marie) E. Herr Helfrich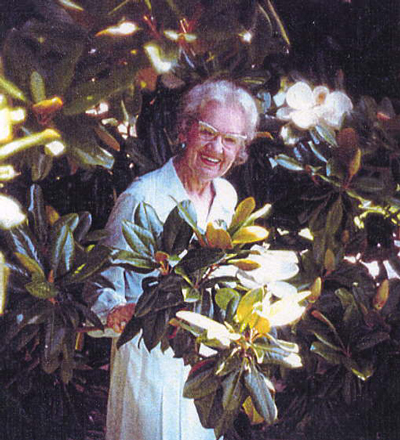 Buckles, Swann Maurine Ray Lake


Swann was Jackie's 1st cousin once removed
Swann's mother (Grace Sims Ray) was a sister of Jackie's granddad
James Bradley Sims, Jr. (Cleo Sims Josey's dad)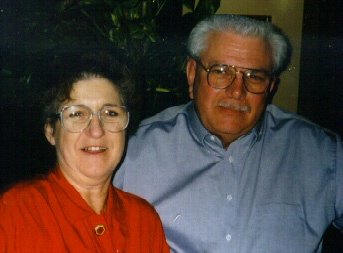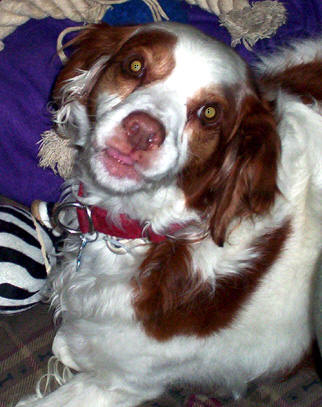 Coffee, Jack Kenneth and Nelda


And, their doggie, Sir Frederick
I fell in love with Sir Frederick the first time I saw him.
Jack is Jackie's 4th cousin
Jack and Jackie had the same ggg-grandparents,
Nelson and Elizabeth Blount/Blunt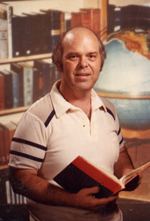 Ethridge, Robert Milton (Buddy)


Buddy is Jackie's 2nd cousin
Buddy and Jackie had the same great grandparents,
James Bradley and Jemima Elizabeth N. (Bettie) Collins Simms/Sims, Sr.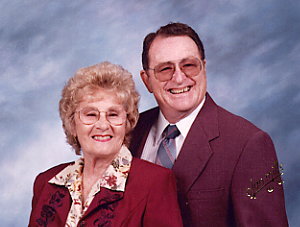 Josey, J. Edward (Bud) and Marion


Bud is Jackie's 7th cousin
Bud and Jackie had the same gggggg-grandparents
James and Sarah Josey III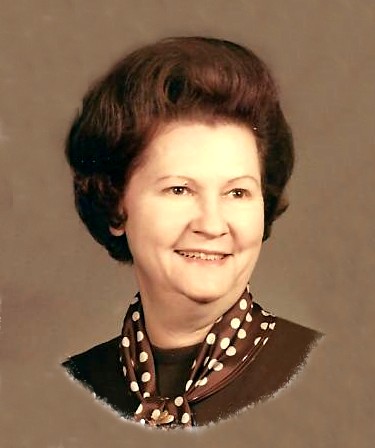 Josey, Lessie Doris Vaughn


Lessie is an aunt of Jackie's
Lessie is the wife of Ralph Alexander Josey
Who was a brother of Roy Josey (Jackie's dad)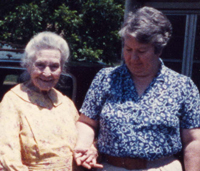 Josey, Eunice Edtis Pulliam Kitchens Wright Wright - on the left


Eunice was the second wife of Roddie Lee Josey (Jackie's granddad)
Eunice lived to the age of 101 years, 8 months, 3 days
and
Patrick, Eunice Elsie (Jaye P. Jones), (right) was a granddaughter of Eunice and Roddie
Eunice had many precious items that she left to Elsie and
Elsie mailed them to me to copy to put on this web site.
Jaye P. was Jackie's half 1st cousin
(I am so sorry that Jaye P. Jones passed away March 12, 2005 before I finished and
published this site, because she had contributed so much that is on this web site.
She told me often how eager she was to see the finished product.
Our prayers and hugs to her family.)
Jaye P. and Jackie had the same granddad - Roddie Lee Josey (different grandmothers)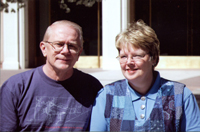 McCoy, Thomas Curtis and Susan Jane Kirby
Thomas's dad was Curtis McCoy
Curtis was Chuck's 1st cousin
Curtis's mother was Velva Mae McCoy Witten
(Velva was a sister of Mary E. McCoy Helfrich)

Thomas and Chuck are 1st cousins once removed
They share the same granddad, Charles Goble McCoy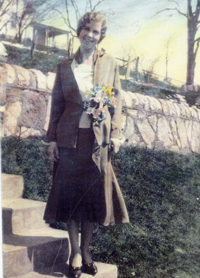 Turner, Luella Barnett


(Luella will turn 100 in October of 2005)
Luella is Chuck's 2nd cousin once removed
Her 2nd great granddad was Chuck's 3rd great granddad
Reson-Reizen (Reason) Barnett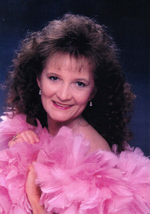 Williamson, Joann Laverne Jones


Joann is Jackie's 2nd cousin
Joann and Jackie had the same great grandparents,
John (Nelson) Wesley and Leila Arkansas (Arty) Davis Blount/Blunt, Jr.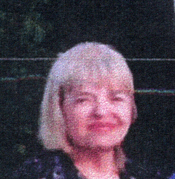 Dr. Ashley Kay Nuckols
Genealogist/Author/Historian
Ashley is not kin to Chuck, but she has been very instrumental in
finding so many records and so much information on Chuck's mother's side.
We just wanted to thank Ashley for all she has done for the McCoy and related names in our research.