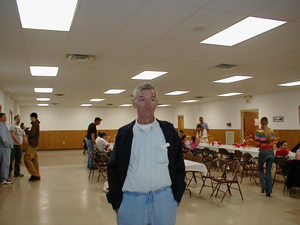 James Bradley Josey (AKA "Buddy")
OR
OLDER THAN DIRT #2

This page is dedicated to my brother, "Buddy." He and I had a paper route in the 1940's and can relate to all of the below. Bud has been through a lot of scary medical situations, and I just wanted to recognize him on this web site, since he is so special, even if he is older than dirt too. Bud, just had to throw that in, since you razz me about being so much older than you, even though it is only a mere 20 months difference in our ages.
You're a jewel.
Luv Ya,
Big Sis, Jackie (AKA Older Than Dirt #1)
Note to our sons and grandchildren:
And you thought we were making up those stories all these years?
Chuck and I remember all 25 at the bottom of this page.

Get a cup of coffee/glass of tea and stroll back in time on this page.

Reason for graphics on this page:
These are
"Gem Tid Bits"
"STROLL WITH ME"

Close your eyes and go back
Before the Internet...
Before semiautomatics and crack...
Before SEGA or Super Nintendo...
Way Back!!!!!
I'm talking about sitting on the curb, sitting on the stoop..about hide-and-seek..Simon says and red-light-green-light. Lunch boxes and thermos. Chocolate milk..going home for lunch, penny candy from the store, hopscotch, butterscotch, skates with keys, jacks and Cracker Jack, hula hoops, sunflower seeds, wax lips and mustaches, Mary Jane's saddle shoes and Coke bottles with the name of cities on the bottom.

Remember when it took five minutes for the TV to warm up?

When nearly everyone's Mom was at home when the kids arrived home from school?

When nobody owned a purebred dog?

When you'd reach into a muddy gutter for a penny.

When your Mom wore nylons that come in two pieces

When all of your male teachers wore neckties and female teachers had their hair done everyday and wore high heels?

Remember running through the sprinkler, circle pins, bobby pins, Mickey Mouse Club, Rocky and Bullwinkle, Kookla, Fran and Ollie, Spin and Marty, all in black and white. When around the corner seemed far away and going downtown seemed like going somewhere. Climbing trees, making forts, backyard shows, lemonade stands, cops and robbers, Cowboys and Indians, staring at the movie theater, running till you were out of breath, laughing so hard that your stomach hurt? Remember that?

Not stepping on a crack or you'd break your mother's back..paper chains at Christmas, silhouettes of Lincoln and Washington..the smells of school..of paste and Evening in Paris..and what about the girl who dotted her "i's" with hearts?

The popcorn balls and sock hops..remember when there were just two types of sneakers for girls and boys? Keds and PF Flyers and the only time you wore them at school was for gym. And the girls had those ugly gym uniforms. When you got your windshield cleaned, oil checked and gas pumped without asking...all for free...every time. And you didn't pay for air either. And you got trading stamps to boot! When laundry detergent had free glasses, dishes or towels hidden inside the box. When it was considered a great privilege to be taken out to dinner at a real restaurant with your parents. When the worst thing you could to at school was flunk a test or chew gum. And the prom was in the auditorium and you danced to a real orchestra. When they threatened to keep kids back a grade if they failed?" And, did!!

And, with all of our progress, don't you just wish that you could slip back in time and savor the slower pace and share it with your children and grandchildren today?
"Hey Dad," one of my kids asked the other day,
"What was your favorite fast food when you were growing up?"

"We didn't have fast food when I was growing up,"
I informed him. "All the food was slow."

"C'mon, seriously. Where did you eat?"

"It was a place called 'at home," I explained.
"Grandma cooked every day and when Grandpa got home from work, we sat down together at the dining room table, and if I didn't like what she put on my plate, I was allowed to sit there until I did like it."

By this time, the kid was laughing so hard I was afraid he was going to suffer serious internal damage, so I didn't tell him the part about how I had to have permission to leave the table.

But here are some other things I would have told him about my childhood if I figured his system could have handled it:

Some parents NEVER owned their own house, wore Levis, set foot on a golf course, traveled out of the country or had a credit card.

In their later years they had something called a revolving charge card. The card was good only at Sears Roebuck. Or maybe it was Sears AND Roebuck.

Either way, there is no Roebuck anymore. Maybe he died.

My parents never drove me to soccer practice. This was mostly because we never had heard of soccer. I had a bicycle that weighed probably 50 pounds, and only had one speed, (slow).

We didn't have a television in our house until I was 11, but my grandparents had one before that. It was, of course, black and white, but they bought a piece of colored plastic to cover the screen. The top third was blue, like the sky, and the bottom third was green, like grass. The middle third was red. It was perfect for programs that had scenes of fire trucks riding across someone's lawn on a sunny day. Some people had a lens taped to the front of the TV to make the picture look larger.

I was 13 before I tasted my first pizza, it was called "pizza pie." When I bit into it, I burned the roof of my mouth and the cheese slid off, swung down, plastered itself against my chin and burned that, too. It's still the best pizza I ever had.

I never had a telephone in my room. The only phone in the house was in the living room and it was on a party line. Before you could dial, you had to listen and make sure some people you didn't know weren't already using the line.

Pizzas were not delivered to our home. But milk was in glass bottles, with a cardboard top, with the cream at the top of the mild. All newspapers were delivered by boys (and girls) usually on their bikes. I delivered a newspaper, six days a week. It cost 7 cents a paper, of which I got to keep 2 cents. I had to get up at 4 AM every morning. On Saturday, I had to collect the 42 cents from my customers. My favorite customers were the ones who gave me 50 cents and told me to keep the change. My least favorite customers were the ones who seemed to never be home on collection day.

Movie stars kissed with their mouths shut. At least, they did in the movies. Touching someone else's tongue with yours was called French kissing and they didn't do that in movies. I don't know what they did in French movies. French movies were dirty and we weren't allowed to see them. If you grew up in a generation before there was fast food, you may want to share some of these memories with your children or grandchildren. Just don't blame me if they bust a gut laughing.

Growing up isn't what it used to be, is it?

MEMORIES from a friend:

My Dad was cleaning out my grandmother's house (she died in December) and he brought me an old Royal Crown Cola bottle. In the bottle top was the cap with a bunch of holes in it. I knew immediately what it was, but Kati had no idea. She thought they had tried to make it a salt shaker or something. I knew it as the bottle that sat on the end of the ironing board to "sprinkle" clothes with because we didn't have steam irons.

Man, I am old.

How many do you remember?

Head lights dimmer switches on the floor.

Ignition switches on the dashboard.

Heaters mounted on the inside of the fire wall.

Real ice boxes.

Pant leg clips for bicycles without chain guards.

Soldering irons you heat on a gas burner.

Using hand signals for cars without turn signals.


Older Than Dirt Quiz:

Count all the ones that you remember not the ones you were told about!
Ratings at the bottom.

1. Blackjack chewing gum

2. Wax Coke-shaped bottles with colored sugar water

3. Candy cigarettes

4. Soda pop machines that dispensed bottles

5. Coffee shops with tableside jukeboxes

6. Home milk delivery in glass bottles with cardboard stoppers

7. Party lines

8. Newsreels before the movie

9. P.F. Flyers

10. Butch wax

11. Telephone numbers with a word prefix (Olive-6933)

12. Peashooters

13. Howdy Doody

14. 45 RPM records

15. S&H Green Stamps

16. Hi-fi's

17. Metal ice trays with lever

18. Mimeograph paper

19. Blue flashbulb

20. Packards

21. Roller skate keys

22. Cork popguns

23. Drive-ins

24. Studebakers

25. Wash tub wringers

If you remembered 0-5 = You're still young

If you remembered 6-10 = You are getting older

If you remembered 11-15 = Don't tell your age

If you remembered 16-25 = You're older than dirt!

Don't forget to pass this along!!

Especially to all your really OLD friends
Subject: The Year of 1904

Maybe this will boggle your mind, I know it did mine!

The year is 1904...one hundred years ago.
What a difference a century makes!
Here are some of the U.S. statistics for 1904

The average life expectancy in the U.S. was 47 years.

Only 14 percent of the homes in the U.S. had a bathtub.

Only 8 percent of the homes had a telephone.

A three-minute call from Denver to New York City cost eleven dollars.

There were only 8,000 cars in the U.S., and only 144 miles of paved roads.
The maximum speed limit in most cities was 10 mph.

Alabama, Mississippi, Iowa, and Tennessee were each more heavily populated than California. With a mere 1.4 million residents, California was only the 21st most populous state in the Union.

The tallest structure in the world was the Eiffel Tower.

The average wage in the U.S. was 22 cents an hour.

The average U.S. worker made between $200 and $400 per year.

A competent accountant could expect to earn $2,000 per year, a dentist $2,500 per year, a veterinarian between $1,500 and $4,000 per year, and a mechanical engineer about $5,000 per year.

More than 95 percent of all births in the U.S. took place at home.

Ninety percent of all U.S. physicians had no college education. Instead, they attended medical schools, many of which were condemned in the press and by the government as "substandard."

Sugar cost four cents a pound. Eggs were fourteen cents a dozen.

Coffee was fifteen cents a pound.

Most women only washed their hair once a month, and used borax or egg yolks for shampoo.

Canada passed a law prohibiting poor people from entering the country for any reason.

The five leading causes of death in the U.S. were
1. Pneumonia and influenza
2. Tuberculosis
3. Diarrhea
4. Heart disease
5. Stroke

The American flag had 45 stars. Arizona, Oklahoma, New Mexico, Hawaii, and Alaska hadn't been admitted to the Union yet.

The population of Las Vegas, Nevada, was 30.

Crossword puzzles, canned beer, and iced tea hadn't been invented.

There was no Mother's Day or Father's Day.

Two of 10 U.S. adults couldn't read or write. Only 6 percent of all Americans had graduated high school.

Eighteen percent of households in the U.S. had at least one full-time servant or domestic.

There were only about 230 reported murders in the entire U.S.
The prom was in the gym and we danced to 78's and 45's, and all the girls wore pastel gowns and the boys wore suits for the first time and we stayed out all night....

When a '57 Chevy was everyone's dream car...to cruise, peel out, lay rubber or watch submarine races, and people went steady and girls wore a class ring with an inch of wrapped dental floss or yarn coated with pastel frost nail polish so it would fit her finger.

And no one ever asked where the car keys were 'cause they were always in the car, in the ignition, and the doors were never locked.

And you got in big trouble if you accidentally locked the doors at home, since no one ever had a key.

Remember lying on your back on the grass with your friends and saying things like "That cloud looks like a..."

And playing baseball with no adults to help kids with the rules of the game. Back then, baseball was not a psychological group learning experience - it was a game.

Remember when stuff from the store came without safety caps and hermetic seals 'cause no one had yet tried to poison a perfect stranger.

And... with all our progress,...don't you just wish...just once...you could slip back in time and savor the slower pace...and share it with the children of the 80's-90's-2000's...

So send this on to someone who can still remember Nancy Drew, The Hardy Boys, Laurel and Hardy, Howdy Doody and The Peanut Gallery, The Lone Ranger, The Shadow Knows, Nellie Belle, Roy and Dale, Trigger and Buttermilk...as well as the sound of a push mower on Saturday morning, and summers filled with bike rides, playing in cowboy land, baseball games, bowling and visits to the pool...and eating Kool-Aid powder with real sugar out of a straw...

When being sent to the principal's office was nothing compared to the fate that awaited a misbehaving student at home. Basically, we were in fear for our lives, but it wasn't because of drive by shootings, drugs, gangs, etc. Our parents and grandparents were a much bigger threat!!

But, we all survived because their love was greater than the threat.

Didn't that feel good, just to go back and say, "Yeah, I remember that!"

And was it really that long ago???

Count your life by smiles, not tears.
Count your age by friends, not years....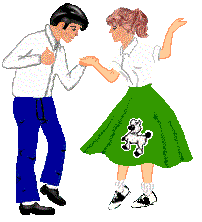 Life Then and Now
"I was talking to my Dad about current events the other night. I asked him what he thought about the shootings at schools, our immoral President, the computer age and just things in general."

He replied: ..."Gee, let me think a minute................... I was born before television, penicillin, polio shots, frozen foods, Xerox, contact lenses, Frisbees, and the Pill. There weren't things like radar, credit cards, laser beams, or ball-point pens. Man had not invented pantyhose, dishwashers, clothes dryers, electric blankets, air conditioners and he hadn't walked on the moon. Your Mom and I got married first, then lived together.

Every family had a father and a mother, and every kid over 14 had a rifle that his dad taught him how to use and respect. Until I was 25, I called every man older than me 'sir'; and after I turned 25, I still called policemen and every man with a title, 'sir.'

In our time, closets were for clothes, not for 'coming out of.' Sundays were set aside for going to church as a family, helping those in need, and just visiting with your neighbors. We were before gay-rights, computer dating, dual careers, day-care centers, and group therapy. "Our lives were governed by the Ten Commandments, good judgment and common sense. We were taught to know the difference between right and wrong, and to stand up and take responsibility for your actions.

Serving your country was a privilege, living here was a bigger privilege. "We thought fast food was what you ate during Lent. Having a meaningful relationship meant getting along with your cousins. Draft dodgers were people who closed their front doors when the evening breeze started. And time sharing meant time the family spent together in the evenings and weekends-not condominiums.

We never heard of FM radio, tape decks, CD's, electric typewriters, artificial hearts, word processors, yogurt or guys wearing ear rings. We listened to the 'big bands', Jack Benny and the President's speeches on the radio. I don't ever remember any kid blowing his brains out listening to Tommy Dorsey. "If you saw anything with 'Made in Japan' on it, it was junk.

The term 'making out' referred to how you did on your school exam. Pizza, McDonalds and instant coffee were unheard of. We had 5 and 10 cent stores where you could actually buy things for 5 and 10 cents. Ice cream cones, phone calls, rides on a street car, and a Pepsi were all a nickel. And if you didn't want to 'splurge,' you could spend your nickel on enough stamps to mail a letter and two postcards. You could buy a new Chevy Coupe for $600, but who could afford one. Too bad, because gas was 11 cents a gallon.

In my day, 'grass' was mowed, 'coke' was a cold drink, 'pot' was some-thing your mother cooked in, and 'rock music' was your grandmother's lullaby.

'Aids' were helpers in the Principal's office, a 'chip' meant a piece of wood; 'hardware' was found in a hardware store; and software wasn't even a word.

We were not before the difference between the sexes was discovered, but we were surely before the sex change; 'Billy' having two mommy's, and pornography in a family home and at newsstands. And we were the last generation that was so dumb as to think you needed a husband to have a baby.

No wonder people today call us old and confused. And there is such a generation gap.....and I'm only 53!!!"....did you dig that, Son?
In 1953 The US population was less than 150 million... Yet you knew more people then, and knew them better...
And that was good.
The average annual salary was under $3,000... Yet our parents could put some of it away for a rainy day and still live a decent life...
And that was good

A loaf of bread cost about 15 cents... But it was safe for a five-year-old to skate to the store and buy one...
And that was good.
Prime-Time meant I Love Lucy, Ozzie and Harriet, Gunsmoke and Lassie... So nobody ever heard of ratings or filters...
And that was good.
We didn't have air-conditioning... So the windows stayed up and half a dozen mothers ran outside when you fell off your bike...
And that was good.
Your teacher was either Miss Matthews or Mrs. Logan or Mr. Adkins... But not Ms Becky or Mr. Dan...
And that was good.
The only hazardous material you knew about... Was a patch of grassburrs around the light pole at the corner...
And that was good.
You loved to climb into a fresh bed... Because sheets were dried on the clothesline...
And that was good.
People generally lived in the same hometown with their relatives.. So "child care" meant grandparents or aunts and uncles...
And that was good.
Parents were respected and their rules were law.... Children did not talk back.....
And that was good.
TV was in black-and-white... But all outdoors was in glorious color....
And that was certainly good.
Your Dad knew how to adjust everybody's carburetor.. And the Dad next door knew how to adjust all the TV knobs..
And that was very good.
Your grandma grew snap beans in the back yard... And chickens behind the garage...
And that was definitely good.
And just when you were about to do something really bad.. Chances were you'd run into your Dad's high school coach... Or the nosy old lady from up the street... Or your little sister's piano teacher... Or somebody from Church.... ALL of whom knew your parents' phone number... And YOUR first name...
And even THAT was good! ~ ~ ~ ~ ~ ~
REMEMBER...
Send this on to someone who can still remember Nancy Drew, The Hardy Boys, Laurel & Hardy, Abbott & Costello, Sky King, Little Lulu comics, Brenda Starr, Howdy Doody and The Peanut Gallery, The Lone Ranger, The Shadow Knows Nellie Belle, Roy and Dale, Trigger and Buttermilk as well as the sound of a real mower on Saturday morning, and summers filled with bike rides, playing cowboy, playing hide and seek and kick-the-can and Simon Says, baseball games, amateur shows at the local theater before the Saturday matinee, bowling and visits to the pool...and eating Kool-Aid powder with sugar, and wax lips and bubblegum cigars
Didn't that feel good, just to go back and say, Yeah, I remember that!
And was it really that long ago?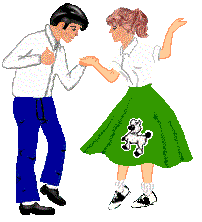 I REMEMBER ALL OF THIS BELOW AND I AM ONLY 70+ - JACKIE
... WIVES WERE WIVES AND STAYED HOME -- MOTHERS WERE MOTHERS WHO STAYED
HOME AND PREPARED AND COOKED 3 FULL MEALS EACH DAY -- AND PUT UP LUNCHES
FOR SCHOOL 5 DAYS PER WEEK -- 'TWAS A BLACK EYE IF A WIFE WORKED
OUTSIDE OF THE HOME -- WE MENDED HOLES AND RUNS -- A MAN SHAVED WITH AN
ACTUAL RAZOR -- NO FROZEN FOODS - NO FAST FOODS - NO PACKAGED MEATS OR
VEGETABLES : WE SHELLED PEAS - STRI-ONG-ED BEANS -- MADE OUR CAKES --
MADE BISCUITS FROM THE BEGINNING UNTIL BISQUICK CAME ON THE MARKET -- NO
DISPOSSIBLE DIAPERS -- NO KLEENEX : OUR MOTHERS WASHED DIRTY HANKIES
AND IRONED THEM - NO POLYESTER : WE WASHED , STARCHED . SPRINKLED AND
IRONED EVERYTHING -- WE HAD TO P-E-D-A-L OUR BIKES UPHILL : NO AUTOMATIC
AID (WHATEVER THIS NEW METHOD IS CALLED) -- NO PRECOOKED BACON -- THE
MILITARY WERE PROUD TO WEAR THEIR "A" UNIFORMS RATHER THAN ALWAYS THE
UGLY CAMOUFLAGED WITH BOOTS -- HOW MANY REMEMBER THE OLD T-MODEL FORD ?
T-H-A-T R=E=A=L=L=Y IS PRE- DATING -- WHEN DID WE LAST HEAR OF THE
RUMBLE-SEAT ? -- HAVING TO CRANK THE CAR TO START THE MOTOR - HAVING TO
MANUALLY WIPE THE WINDSHIELD -- FILLING THE GAS TANK A-F-T-E-R GETTING
OUT OF THE CAR AND MOVING THE FRONT SEAT FORWARD -- WHEN TRAVELLING :
LEARNING OUR GEOGRAPHY BY R-O-A-D-S PASSING THRO ' TOWNS -- ROUTES
FOLLOWING ALONGSIDE RAILROAD TRACKS : WAVING TO THE MEN IN THE ENGINE
AND WAVING BACK -- STOPPING AT HISTORICAL MARKERS ALONG THE WAY -- NO
AIR-CONDITIONER -- TO COOL OFF : LOOKING FOR A ROOTBEER STAND ALONG THE
WAY -- WE WERE A MILLION TIMES MORE FAMILY ORIENTED ; WE K-N-E-W OUR
PARENTS AND THEY K-N-E-W US -- BROKEN FAMILIES EXISTED BECAUSE ONE
PARENT HAD PASSED ON -- TO SWEAR MEANT MOUTHS WERE WASHED OUT -- CASTOR
OIL WAS THE ONLY MEDICINE WHEN SICK -- CONTAGIOUS ILLNESSES MEANT
QUARANTINED SIGNS WERE TACKED ON A HOME FOR THE WORLD TO KNOW WE WERE
CONTAGIOUS -- WE WERE TESTED IN SCHOOL FOR TB : IF POSITIVE , PARENTS
WERE NOTIFIED FOR A DOCTOR ' S CLEARANCE TO RETURN TO SCHOOL -- WETTING
A BROOM TO SWEEP A RUG -- MOTHERS H-A-D TO STAY HOME TO KEEP IP WITH
THE MANY CHORES TO DO -- HOW OLD AM I ?
80+


.