This is a sampling of poems that many of our ancestors have written over the years.

I hope you enjoy them.

Jackie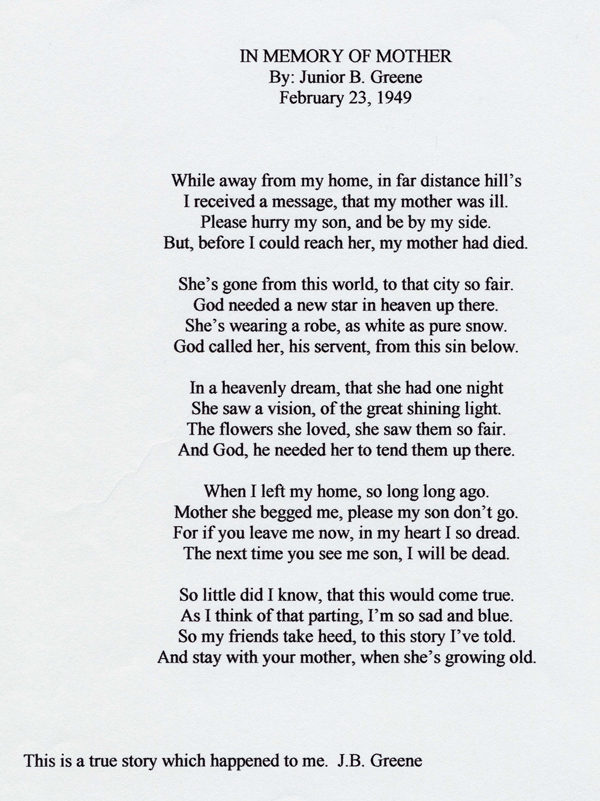 Junior Boyce Greene was my 1 st cousin once removed.
His mother was Tressa Lee Blunt Greene
Tressa was a sister of Martha (Mattie) Blunt Josey - my granny.

Background Music - "Keeper of the Stars"