A Tribute To
Margie Sneed

Margie was a marvelous person, who sort of adopted our Josey family during WWII.
Chuck and I were married in her home October 3, 1952.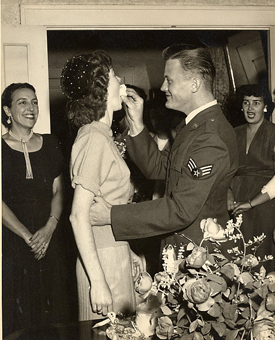 Margie is behind me with the pearl necklace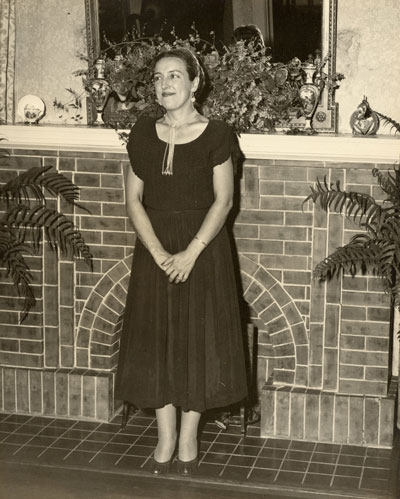 We always knew that Margie would be there for all of our family weddings, when many of the grandchildren were born, illnesses, surgeries, etc., anytime she was needed. We were fortunate enough to have Margie fly to Alaska for Les and Jan's wedding and again when Rebeka was born. For all of the other trips, Margie drove to Florida each time from Louisiana. She would pack up that Buick trunk with all sorts of goodies and hit the road, get on her CB radio and tell the truckers that "this is Fancy Lady, can I get in the cradle?" They let her pull in between them and they protected her all the way down the road. She stopped and ate with them and had a blast.
They don't make them like Margie anymore.
Margie was such a special part of our lives and we miss her very much.
These photos will be a reminder of her acts of kindness and the memories she left with all of our family. Margie was like family to all of us. She was only 69 when we lost her.

My, my, how Margie loved to dance.
She was 5' 2" and loved that song
"5 Foot Two - Eyes of Blue"
Margie Gould Sneed
Birth 24 April 1916
Death 14 December 1995
Tyler, Smith, Texas - USA
Per Ancestry.com - Social Security Records and 1930 census
Her husband (in the suit below - Malcolm (Pee Wee) Sneed
Last Residence - 71104 - Shreveport, LA, Caddo, Louisiana, USA
Born September 1901
Last Benefit - 71111 Bossier City, Louisiana, USA
Died December 1978
Per Ancestry.com - Social Security Records and 1920 census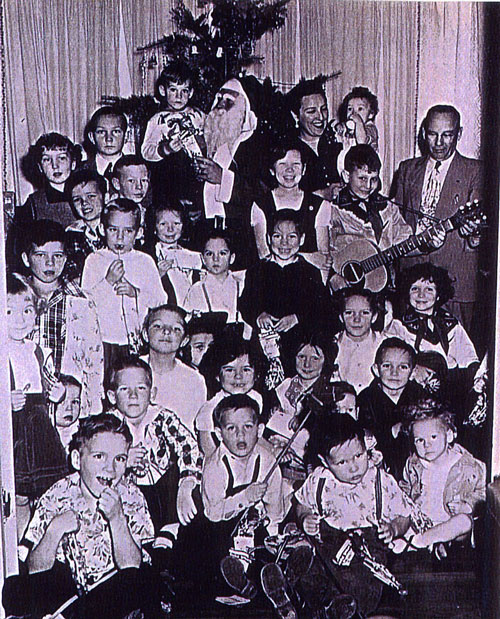 About 1951-1952
Margie and Pee Wee always had a Christmas party for kids
who may not, otherwise, have much of a Christmas.
I was not in this one, but Angie is wearing a black jumper and white blouse standing right in front of Margie who is holding a baby.
Betty is holding something in her hand, on Angie's right.
Pat is directly in front of the little boy in the black sweater who is in front of Angie.