2005 Ocean Springs, MS
2003 Valdosta, GA
2001 Scotland Neck, NC
1999 Dublin, GA

1997 Hattiesburg, MS
1995 Sandersville, GA
1993 San Felipe, TX
1989 & 1991 Andalusia, AL
The House of Jossey-Josey has been very important and special to me. Hope you all enjoy them. Listed below are some special memories of previous reunions over the years.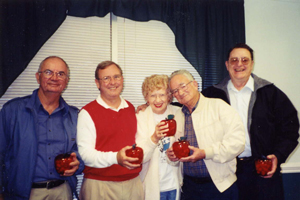 January 2003 - Valdosta, GA
Board meeting to prepare for 2003 HOJ Reunion
Foster Josey, Ray Josey, Jacqueline Josey Helfrich
William Josey and Bud Josey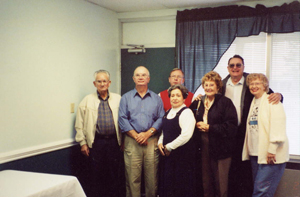 This picture is just as important as the top one, because it has
two very special Josey wives,
Janeen Josey and Marion Josey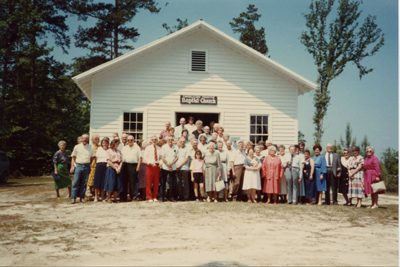 First Jossey-Josey Reunion - Andalusia, AL - 1989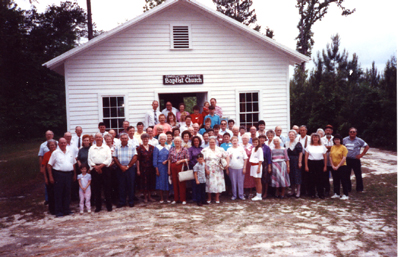 Second Jossey-Josey Reunion - Andalusia, AL - 1991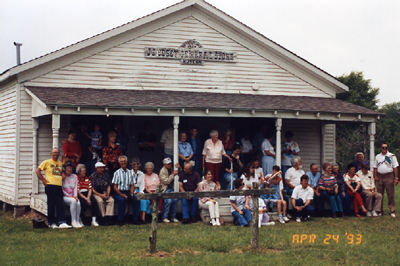 Third Jossey-Josey Reunion - San Felipe, TX - 1993
This was the first Josey reunion that I attended in Conroe, Texas - 1993
This picture was taken in front of
Dr. Johnathon Jerimiah Josey's store


Click to enlarge sign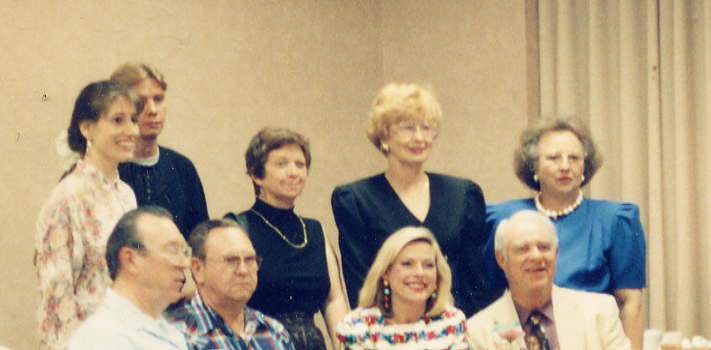 1993 - San Felipe, TX
L-R (Standing) Caron Josey, Tom Josey,
Betty Josey Parbs,
Jacqueline Josey Helfrich,
Theona Josey
L-R (Seated) Will Josey, George R. Josey,
Martha Josey Larsen, Lester Josey
Double-click to add photos

Birth: July 1, 1825
South Carolina
Death: May 31, 1893
San Felipe
Austin County, Texas

J. J. Josey owned a general store in San Felipe, Texas
and was postmaster there.
The restored J. J. Josey General Store, built in 1847,
is now a museum displaying merchandise of the pioneer era at the
Stephen F. Austin State Park at San Felipe.
Burial: San Felipe de Austin
San Felipe
Austin County
Texas, USA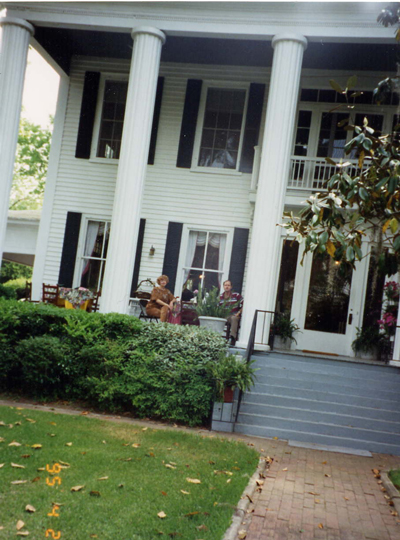 1995 - Jackie and the mayor of Sandersville sitting on the veranda of the former Josey mansion
they converted to a bed and breakfast.
What a memorable weekend!!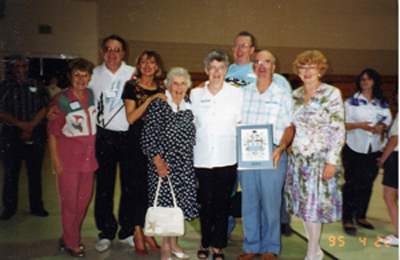 1995 - Sandersville, GA
Marion and Bud Josey, Martha Josey Larsen, Ollie Mae Josey Houston,
Joan and Foster Josey, with Will Josey behind them and Jacqueline Josey Helfrich on far right.
Per Marion Josey, Ollie lived to be 99 years old and we miss her very much.



Sixth Jossey-Josey Reunion - Dublin, GA - 1999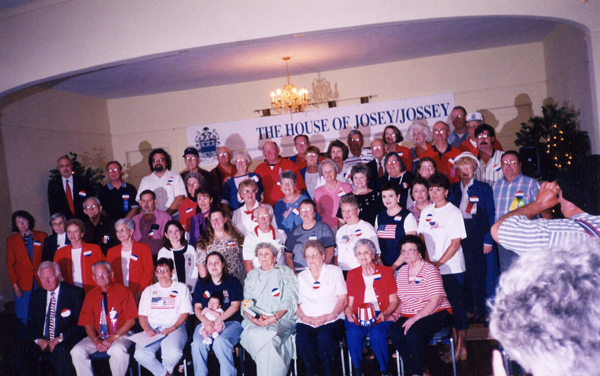 Eighth Jossey-Josey Reunion - Valdosta, GA - 2003

Double-click to add photos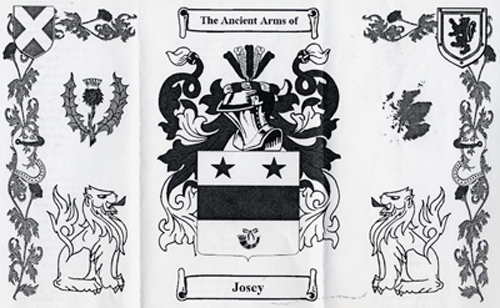 Mack Matthews sent this to me in 2002
A little more history on where our Josey line picks up in this country. William Jossey emigrated from Virginia to North Carolina and then South Carolina. Virginia Historical Index, published in 1934, references three Joseys who spelled the name with one "s" in the 1780's and 1790's. An interesting note is the fact that one person has two legal documents signed by his grandmother, on the same date, with one being signed A. M. Jossey and the other A. M. Josey.
The earliest known Jossey families lived in Scotland and the arms of two Jossey families are recorded in Scotland. They had the same arms and crest but different mottoes. One is "Je Voy", which means "I see" and the other is "manuque", meaning "and by strength." It appears that they were all branches of the same family. And it is thought that from much information gathered, the Jossey name may have been originally French, possibly a Huguenot family driven out of France and emigrated to Scotland.
William Bennett and James Jossey (gent) for gentleman, were close friends in England. They, apparently, were from the very upper class and both were very involved in the church.
William Bennett was appointed by King Edward about 1640 to the position of governor of Virginia. Later, after James Jossey (gent) came to this country, James was executor of the estate of governor Bennett.
James had 550 acres of land in Virginia
We can assume from the above info that James may have come to this country for many reasons, possibly among those reasons, the fact that this country offered the opportunities of new ventures and monetary advantages.
The progenitor of the Josey family in the U.S. quite possibly was James Jossey , of Nansemond County, in the southeastern corner of Virginia. The Virginia Magazine of History and Biography, page 247 Volume 1 lists him as military, Captain James Jossey, horse. The name info is given on page 227. The name appears again on page 4, volume 29, listing the rent rolls for Nansemond County in 1704, Capt. James Jossey, 550 acres. Colonial Militia Officers in Virginia also lists him in 1680 as Captain James Jossey horse. Meaning horseman.
Robert Jossey born in England
James Jossey (Gent) born in England
James Jossey (Horse Captain) born in England and came to U. S. (VA) about mid 1600's
James Jossey (Colonel) born in Nansemond, VA and he had
William R. Jossey (my GGGGGrandfather) who had
Benjamin Josey (my GGGGrandfather) who had
Elijah A. Josey (my GGGrandfather) born in Darlington SC and went to LA and then TX
(Johnathon Jeremiah was a brother of Elijah A. Josey and he became a doctor and went to Texas)
Elijah had John Thomas Josey (my GGrandfather)
John Thomas Josey had Roderick Lee Josey (my Grandfather)
Roderick Lee Josey married Martha Narcissus (Mattie) Blunt and they had the following children:
Lula Josey
Charles Josey
William Josey
Ralph Josey
Roy Josey
Roderick Lee Josey married a second time to Eunice Pulliam Kitchens Wright and they had the following children: Elijah Lee "Elzra" Josey"
Roddie Alvin Josey
Eddie Leoon Josey
Ninnie Lilliam Josey
Ruby Hazel Louise Josey
I have all of the marriages, children, grandchildren and great grandchildren from each of those listed for Roderick and John Thomas Josey, but am not listing them, as many of them are living today.