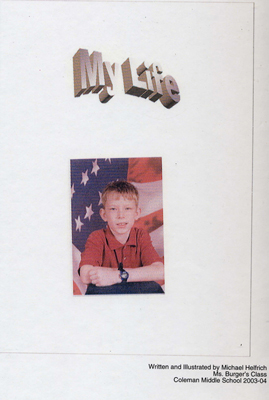 We first heard about you coming into this world when we all went to Don Cesar's for brunch on Father's Day in 1990. Your mom and dad kept it a secret until then. They presented your Pa Chuck with a Father's Day card and when he opened it, he saw written inside, "you are going to be a grandpa again."
You were due February 14, but you were not ready to come into this family that early, so you waited and waited so long, the doctor had decided to induce labor on February 28, but you finally set your own arrival date on February 27. Unlike your sister (who took her own sweet time being born), you came into the world within eight hours. You had everyone fooled because they thought you would be about a 7-8 pound baby, but you tipped the scale at 10 lbs. 4 oz. They whisked you off to check you out thoroughly since you were such a good size baby. But, everything was all right. You were born at Women's Hospital in Tampa, FL
Doctor's suits, science projects and the computer are special remembrances for you, Michael Man. You always had a fascination with science and then you got into computers at the age of about 9 years and that has been your focus ever since. You seemed to pick it up and soak up everything involved in the computer field as a sponge soaks up water. I am still waiting for you to come up and show me some things on my computer. Would you call me and make an appointment with me when you get the time, please?
It will be interesting to see what you become in life. Whether it will be in the science or computer field. At this writing, you are in Tai Kwon Do and doing well in that. Before we know it, you will be graduating from Jr. High, and it seems as if it were only yesterday that we were baby sitting with you. We really enjoyed all of the great videos that you used to bring up to watch with us when we sat with you. You have good taste.
You were only four years old when we went to Alaska, but you did enjoy that trip. You were fascinated with the moose and other wildlife. You specially enjoyed the trip in the little red cub plane to the Ruth Glacier and when the plane landed, you and your cousins were out there building snowmen and having a snowball fight. It was a thrill to be 7,000 ft. above sea level at the base of Mt. McKinley, wasn't it?
Remember how you always teased Heather relentlessly when we would go on trips and Heather would always say "come on, guys, let's go?" You would always reply "keep your pantyhose on, Heather, we are moving as fast as we can." You and Heather are kindred souls, both of you being so kind hearted and always concerned about others.
I remember one particular time when you made a great impression on some folks. My sister and her family were coming to your home for Christmas dinner. You were the perfect host meeting them at the door and welcoming them to your home for dinner, seating them at the dinner table, etc. You were only about five years old, but they got a big kick out of that.
Recently, Michael, you outdid yourself by completing an assignment at school that we all thought was going to be a daunting task for a 13 year old to pull off. Your teacher assigned all of you to write a 15 page story of your life. You worked on that assignment most of your 2004 spring break, scanning in pictures to go with each specific segment that you were writing about. And, above all of that, you were very kind in remembering all of your family in the essay. We all knew that you were going to get an "A" and you did just that. You made us all proud, because it was a great write-up and we were so proud to get the hard back copy of your life story to this point. So, you just knew that Grammy would put the cover on this page. What a shame I can't put the entire book on here. Congratulations!
As computers are your favorite things in the world, that's the reason for this background on your page. Love you lots, Michael Man
Grammy Jaws and Pa Chuck - October 04, 2004
On the smaller pictures below, just click on them to enlarge - it was an older program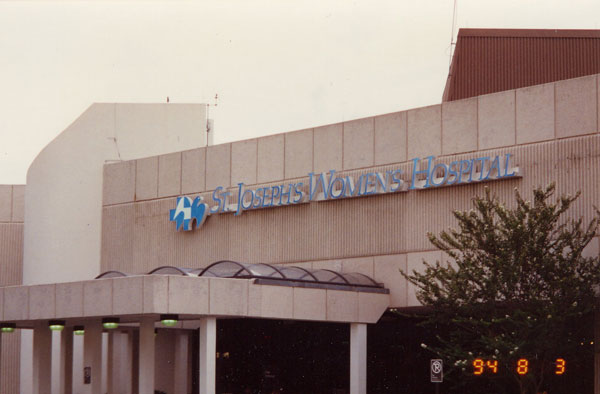 St. Joseph's Women's Hospital - Where Michael Was Born


1991


02-27-1991 - Elise and Michael


1991 - Ron and Michael

1991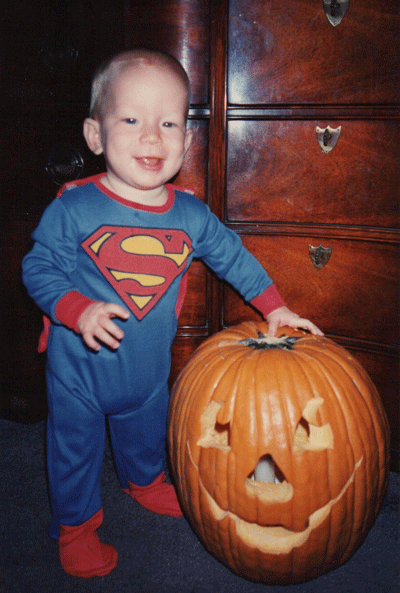 1991 - Michael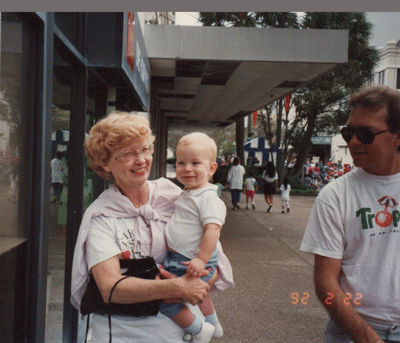 1992 - February 22 - Grammy, Michael & Ron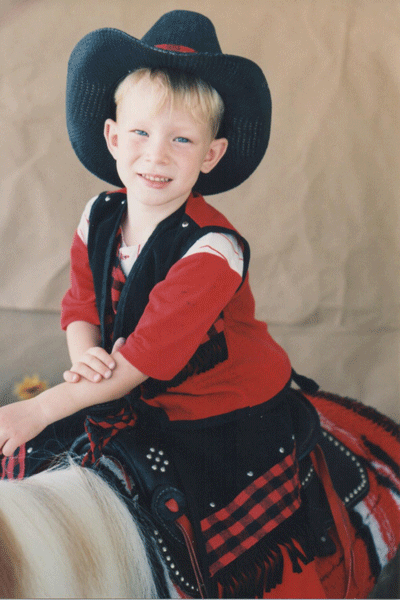 1994 - Michael
| | | | |
| --- | --- | --- | --- |
| 1996 - Michael | 1996 - Michael | 1996 - Rebeka-Michael-Heather | 1996 - Michael |
| | |
| --- | --- |
| 1998 - Michael | 1999 - Michael |
| | | | |
| --- | --- | --- | --- |
| 2001 - Michael | 2003 - Michael | 2004 - Michael | 2005 - Michael |

September 17, 2005 - Michael
Coming in 2nd place in his age group - 14 and under
80th place out of 360 runners
Sheriff Youth Ranch Run

2007

The Gasparilla Run - February 17, 2007 - Tampa, FL
Michael finished #73 in the 5K Run
(out of 161 in his age group-15-19 so he was one of the youngest)
see results below.
Michael finished #206 out of 12,000 runners. We are so proud of him.





2007 - Michael


June 2007 - Michael looking at some vacation photos
Port St. Joe, Florida
Michael - with his mother - Elise - and Michael's friend, T. J.





April 2008 - Michael Entered This Contest
Michael was just in a contest at CompUSA - out of the top 100 contestants/some were pros
Michael came in #10, putting together a computer from scratch, (only the motherboard was inside) in 4 minutes-39 seconds.
He then went on to the finals and he placed #6 out of 10 finalists in 3 minutes and 9 seconds.

We all know what his career will be, huh?


2010 - Michael

2011 - Left - Michael and Maia - Center - Michael - George Washington Bridge - NJ to NY/Right - Michael and Maia


February 2011 - Michael is now 20 years old and Maia


Michael - February, 2012 - 21st Birthday